---
At the end of 2019, my team was instructed in the estate of an elderly gentleman who had passed away several months after his wife. The couple had been happily married since the 1980s, with no children. The couple had a "normal-sized" estate consisting of several bank accounts, a car and a flat; the total estate left by the gentleman when he died (after payment of his funeral) was valued at £150,000.
Our late client and his wife had never made Wills. As such, their estates were dealt with under the English law of intestacy. This meant that my late client inherited his wife's estate outright, which is what they both wanted; but, as he had no children or surviving wife, on his death it had to be divided between his surviving siblings.
Our late client did not have a close family, and this meant that we were only able to track down and compile his family tree with the assistance of an "heir hunting" service. The staff there did a great job and provided us with vital assistance, meaning that we were able to distribute the late gentleman's estate to all of the family who were entitled to a share under intestacy law.
However, the number of cousins and various relatives who were entitled to a share under the Will meant that the task took a very long time, and cost over £20,000 in agents' fees. Moreover, the estate ended up being divided between several people who had never known, or even met, our client. It seems unlikely that he would have wanted this to happen.
Had our late client spent £125 plus VAT and made a Will before he died, his estate would have been saved £20,000 and nearly a year of administrative work.
As the new year begins and many of us think about doing a spring clean, why not apply this to your financial planning too, and make sure you have a Will in place that accurately reflects your wishes? No one knows what will happen in the future, and a bit of care now could save your estate a lot of money.
Miriam Barber, Partner, Wills & Probate department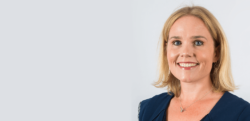 ---
Quick Contact
Grimsby
Louth
Scunthorpe
Barton